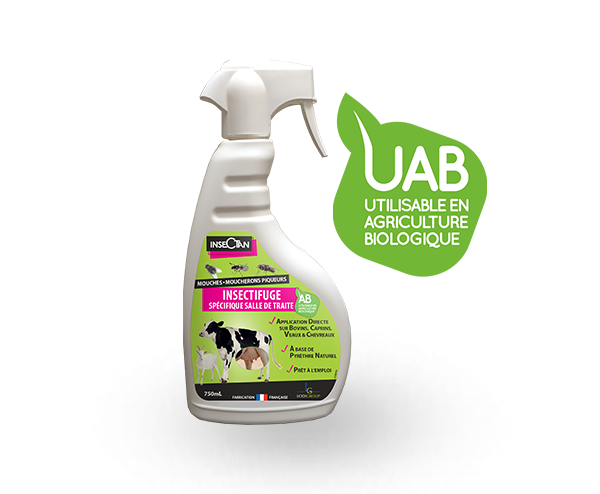 Insectan Specific Insect Repellent Milking Room
Special milking parlour repellent ready to use. Keeps biting insects away from dairy farms: cattle, goats. Can also be applied to calves and kids.
STRENGTHS
– Contains active ingredients of natural origin
– Animals are protected for 2 to 3 days depending on the level of infestation
– The product can be applied on clean surfaces with a persistence of action against insects for 8 to 10 days.
ACTIVE SUBSTANCE(S)
Natural Pyrethrum 4g/L
Margosa oil 5g/L
FORMULATION TYPE
Ready to use liquid
AUTHORIZED USES
Large public and professionals
TARGET(S)
Flies / Biting midges
APPLICATION
Direct spraying on animals
REF.
I7148 (750ml Spray Bottle / Box of 12 units)